Electric Heating Medium Heater (SJ-E)
SJ-E TYPE

Feature
Picture
Structure chart
System diagram
Major performance
Feature
Electric heating medium heater can obtain a high temperature at atmospheric pressure, has no freezing problem in the winter season, does not require water treatment, and has no corrosion.
Since it's compulsively circulated by heating directly in the liquid state of thermal oil, a uniform temperature distribution can be maintained.
The more than 99% of heat efficiency is high and it can be used to 400℃.
Since this product does not use fuel except for electricity, it has no air pollution and noise and because it's not required such as fuel supply device, stack, pollution control device, it's possible to install near the heat used place.
It's possible to unmanned operation by a fully automatic control device. In the event of emergency or abnormal occurrence, It's safe because it stops automatically by fully automatic device.
It's free to dismantlement, transportation, movement because of compact design. It can be installed in a small space and the appearance is clean due to external casing.
Picture
Structure chart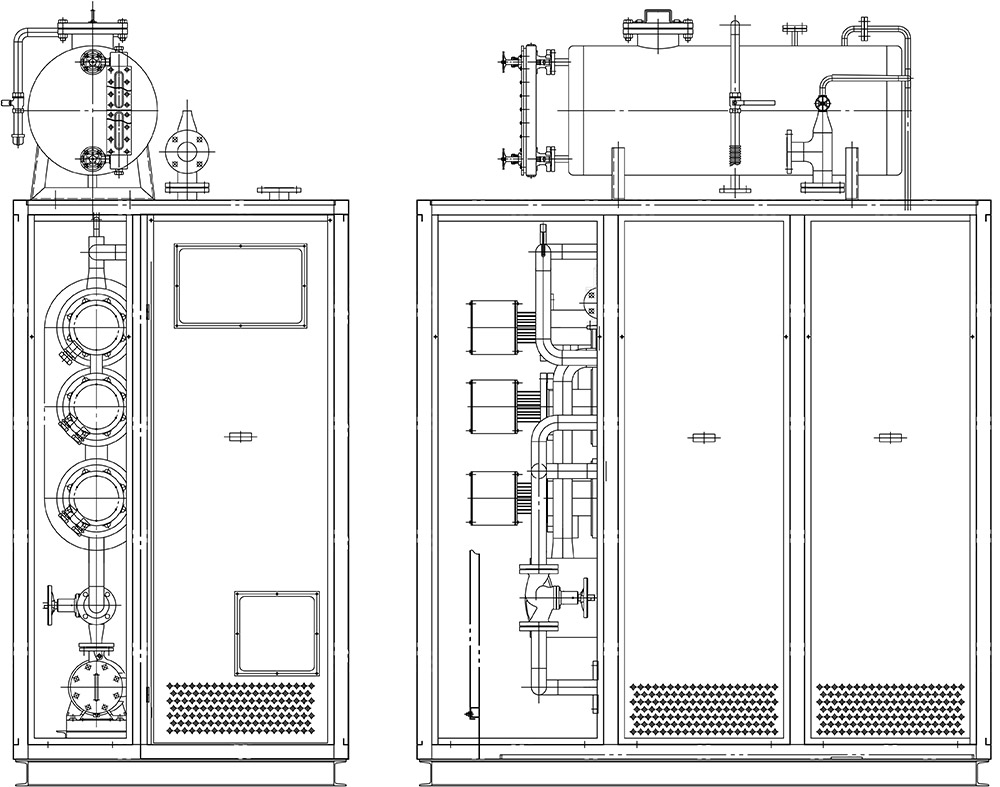 System diagram